Last week most popular wallpaper art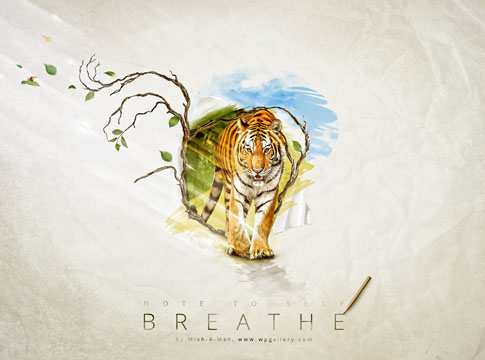 Breathe
by
Finally, after two years of commitment to my job I found time to take a break. And yeah, I am more than happy to get this feeling of being back to creative world. Message is clear, I give it with a personal note. As usual, I mixed photo-manipulation and drawing skills to achieve final goal. All stock photos are purchased here: http://mbsy.co/dollarphotoclub/11084166 and 123rf.com
Date Uploaded: November 1, 2014
Featured Wallpapers

7062

4044

2532

Welcome

Gallery of original and unique wallpapers made by known artist. If you have artistic tendencies and know how or like to create original wallpapers

we invite you to join us.

Our site will give you unique experience, beautiful artworks in wallpaper form, tutorials, support on forum, resources and much more.